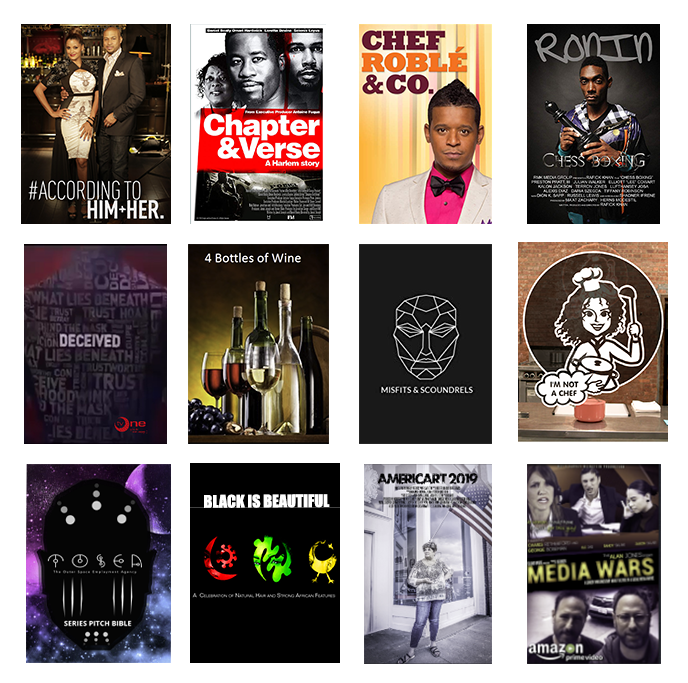 Redefining the images of reality.
African Studios became a benefit corporation to ensure that film and television programs have a positive impact on in areas of health, economics, civic engagement, and identity.
African Studios produces original content and provides a boutique approach to the production services offer to clients. African Studios decades of experience includes film, television, streamed events, video games and podcasts.
Keep in touch on our latest news and productions by joining our mailing list.
A few things we're great at
African Studios provides our clients with a diverse range of productions services. Our two decades of experience includes film, television, streamed events, video games and podcasts.
Amazing storytelling has been the cornerstone of our business success.
We specialize in obtaining advancements technology that supports art and business.
African Studios excels at uniting form and function whether it is pixels, paint or lights.
Consider us experts in producing films, television, plays and live streaming events.
Our distribution network includes all the big names and a few new raising stars.
Facebook, Instagram, Twitch, Live Stream or your own website, we have the solution.
Remote, Online and Socially Distanced
Content makers and events producers have entered in a new ecology. African Studios leads the way for the continuation of high quality live streaming shows, podcasts and events.
Contact us if you wish to create memorable streaming or recorded content to be delivered via live, on social media or streaming platforms.
Environmentally Conscious Entertainment
Divest from the greedy bank will be the first release from African Studios newly formed video game division. AS Games focus games that are story driven, fun to play and add to the quality of life of those who enjoy them.
Divest From The Greedy Bank is scheduled to be released in 3rd quarter of 2020. The first level of Divest From The Greedy Bank is available for you to play. We love to hear your feedback.
We love to hear from you. Drop us a quick email and we will get back to you shortly.